Valle Brembana & the Orobie alps
The Valle Brembana has villages with history and culture. Belongs to the area of Lombardia and is one of the valleys of Bergamo.
The Orobie alps
The mountains has always been a place for relax, peace and to catch up time for the italian people, and they are proud of their mountains. The walkingpaths are meanders through passes and tops. At the Rifugios you meet others for having a bit of food and drink and listen to the stories from the mountains.
Wintertime you can go skiing in small charming skislopes or take a walk with snowshoes.
The nature and the animals
The different arts of animals are from lowlanded terrain to alpine terrain. You find wildlife like ibex, ermine and mermots. The natural products from the valley is apples, truffle, different kinds of funghi, honey, chestnuts and a lot of more.
From the animals the farmer produce cheese with milk from goat, cheap, donkey and cow you find the most spectaculare local cheeses. Often is the recepies from a long familiar tradition and made like "slow food".
Via Priula and via Mercatorum
The historical roads made for trade exchange between the rich Venezians people and the northern part of Europe. You can still walk on the road and see a lot of different bridges, churces and houses from this period. The small villages like Olmo al Brembo, Santa Bridgida and Ornica are worth a historical visit. The road extendes through the valley and reaches the top of the "Passo San Marco". From here you looking into Switzerland and the view is amazing.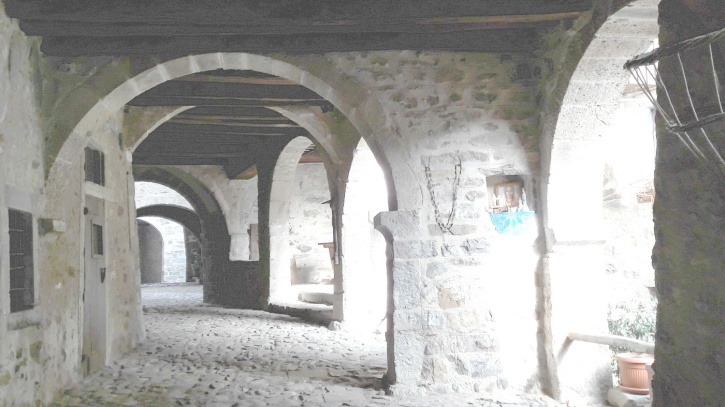 San Pellegrino Terme
The water has always been important for this village and is still producing the well knowned "San Pellegrino" sparkling water. The village was in the early 1900th century a place to go for "drink the healthy water" and "breath the fresh air". Kings and Queens visited the village, stayed at Grand Hotel, went to the termal bath and the evenings were spend at the Casinò with music, drinks and playing.
We could see the Grand Hotel, visiting the Casinò buildning in the fantastic liberty stile and feel the history at the new termal bath and SPA QC Terme.
The city of Bergamo
Bergamo is the nearest city, 30 minutes with car or bus, will take you between San Pellegrino and Bergamo. The city is divided into two parts, the old città alta and the modern città bassa. Here are possibilities to go for a guided tour to learn about the history, architecture and to see the traces of history's most important events in the area of Lombardien and the north part of italy.
Take the tram "funicolare" to the old part of Bergamo, città alta, walk through the narrow streets and around the big protecting wall that surrounding the città alta.
SarasItaly - SG Turismutveckling AB | 24016 San Pellegrino Terme, BG Italien
426 53 Västra Frölunda Sverige | +46 705 222 376 | +39 334 906 7528
org nr: 556888-5601 | info@sarasitaly.com | www.sarasitaly.com