BIKING IN ITALY, lOMBARDY AND AROUND COMO LAKE, BIKE FAMOUS GIRO DI ITALIA TOURS IN BERGAMO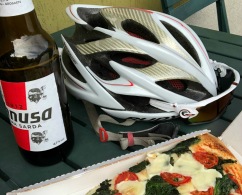 ONE WEEK AMONG, HILLS, MOUNTAINS AND VALLEYS
Here in northern Italy, Lombardy, there are bicycles in every corner, a golden area for a hill and mountain lover. We start from Bergamo and the valley of Brembo and goes around between the steep valleys, the former Giro di Italia stages and mountain passes and reaches the lakes on both side of us. The week involves challenging cycling but also an overnight stay at a vineyard with time to taste the good things in life. Marco, our cycling guide, picks tours from his own training routes, welcome to bergamo to feel the italian cycling for real!
READ MORE >>>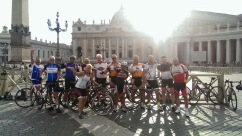 CYCLING ADVENTURE FROM SAN PELLEGRINO TERME TO ROME

Cycling to Rome? ... Of course !! Join Marco and go by bike from San Pellegrino Terme to the beautiful capital city, Rome. Marco chooses well-adapted roads, stays in nice hotels accustomed to cyclists and we have a full day of rest on the fantastic island of Isola di Elba. On this trip you will see everything from the northern mountains and narrow valleys to the sea and islands as well as the city of Rome. This strip is not for everyone - but an experience beyond the ordinary!

READ MORE >>>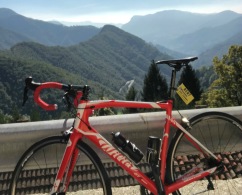 TRAINING & COMPETITION
Do your training buddies want to gather and spur on a common challenge or celebrate this year's successes? Come to us in Bergamo, Lombardy, and we will take you on a personalized journey!
We have local competitions, Gran Fondo and several challenging mountain stages from the Giro di Italia, to show you. We plan the training together and set a program that suits you from your levels , skills and wishes.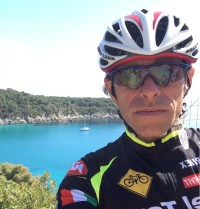 BIKE GUIDE, MARCO ROSSI
Marco has a huge amount of kilometres in his legs every year, even though he is no longer compete, and this is how it is with our guides - they simply live for their passion. Marco lives in Bergamo and knows the area like his own back yard, at the same time he has been out on adventures as a Bike guide both on Gran Canaria, Rimini and his best adventure may be the cycling trip from San Pellegrino Terme to Rome!

Marco takes you on a wonderful adventure, he coaches you at local competitions or why not bring a group for the competition Nove Colle with Marco as a guide? A competition and challenge you have to try!
PICTURES FROM EARLIER TRIPS, ADVENTURES AND VIEWS FROM OUR MOUNTAINS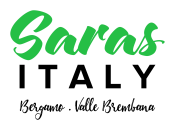 SarasItaly - SG Turismutveckling AB | 24016 San Pellegrino Terme, BG Italien
426 53 Västra Frölunda Sverige | +46 705 222 376 | +39 334 906 7528
org nr: 556888-5601 | info@sarasitaly.com | www.sarasitaly.com
We have arranged a travel guarantee at the Swedish Kammarkollegiet
The fact that we have arranged a travel guarantee means that you can be reimbursed if any part of your package tour or linked travel arrangements is canceled if we should suffer insolvency.
The fact that we have arranged a travel guarantee means that you are entitled to compensation for the part of the package trip or linked travel arrangement for which we are responsible and which has not been completed.
Here you can check that we have a travel guarantee