Accommodation that makes you feel at home!
For you that wants to come and see us and our beautiful area in the valleys of Bergamo, Valle Brembana. Come and stay for a week or two, enjoy the silent and relaxing surroundings or go with us for a guided tour to the mountains, in bike or by feet!
Here I present some of my friends that gladly will host you for your stay and will for sure tell you some of their own favourite spots in their closest area, a good restaurant, the local market or just the very best place to sit down for a picnic.

I picked accommodation for all types, apartment or houses, situated close to the city or in total freedom in the countryside. I like both and I hope you will too!

Please don´t hesitate to contact us for further information about your stay, book an activity or sightseeing tour in the nearby.

Baita prati alti - Mario and Elia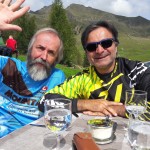 On the countryside...
For the hole family or maybe two, we welcome you to Baita Prati Alti. Meet Mario and his son Elia, whom owns this beuatiful house, "Baita". In a high altitude ower the small village Bracca. With wonderful view, silent and sunny, we garanty a relaxing holiday. The house is divided into to apartments but connected in the basement between the two kitchens. Free space for outdoor activities, barbeque and sunbathing. Here are several paths for trekking or biking,


4 bedrooms, in total 12 beds
2 big kitchen
3 toilets, 2 shower
Outdoor space, garden, barbeque
Silent, wonderful view, outdoor life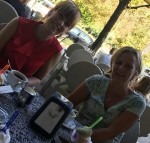 In the charming city of San Pellegrino Terme...
Meet Elena who´s living next door to this apartment. She welcomes you to a new renovated modern and charming apartment. It is situated in a high position with a wonderful view over the town. It is silent and sunny located, just above our "path for health" and the football field. Feel free to use the kitchen or take a 10 minutes walk down in town and drink your morning coffee at Elenas bar.
The apartment is perfect for a couple, long stay, or use the bedsofa in the kitchen if you need space for further two persons.
In the town you find several shops, restaurants and our great Spa QC Terme. The town is world famous for the water "San Pellegrino" and when you go here you understand why! The water is flowing threw the town, the powerful river Brembo.
1 bedroom, double bed, 2 p
Kitchen with all equipment you need
1 toilet with shower
Your own small place for relaxing outdoor
Silent, view over the charming town of San Pellegrino Terme
Free parking
elena's new renovated apartment, San pellegrino terme