Create your BIKE holiday or sports- and training camp with good instructors, guides and shuttle service and fantastic environments.
TRAINING CAMP, SPORTSCAMP FOR ALL CURIOUS AND ACTIVE PEOPLE. lEARN AND TRY DIFFERENT SPORTS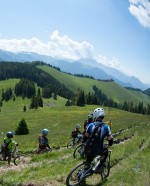 ENDURO, DOWNHILL & FREERIDE
An opportunity to create an inspiring and developing camp here in Valle Brembana. In addition to lots of technical trails in the mountains, the area has a great downhill track and lots of good people!
The small town Piazzatorre is a great starting point to mix a weekend with lessons, challenges and other social activities!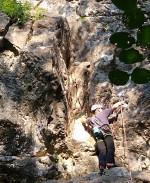 CLIMBING & VIA FERRATA
Our alpine guides hold climbing courses and take you from basic level such as via Ferrata to exhaustive technical and difficult climbs in the Orobie Mountains.
We have the base in San Pellegrino Terme and finish with 2 days of climbing and overnight in the mountains.
In combination with Canyoning and rafting, you have a really adventurous trip to look forward to!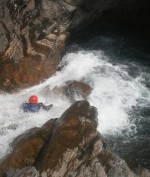 CANYONING, RAFTING & KAYAK
For those who love water and some adventurous activities, the river Brembo is a wonderful challenge. Wilderness life with a night in a tent, outdoor cooking and hiking to the best opportunities for Canyoning in the valley.
If the water level is good, we challenge the groups with awesome rafting or kayaking, short or long distance.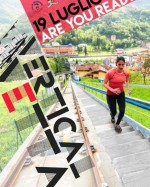 MOUNTAIN RUNNING & FUN RACES
Are you a group of runners who want to develop yourselves? Welcome to the Orobie Alps and take help from our talented instructors, national team current Alex Baldaccini and awesome ASICS Frontrunner Sara Taiocchi.
You could always combine with a "crazy fun" race we have Vertical races, local races and top running events like the great Orobie Ultra Trail!
inspiering pictures to create your best active trip and training camp
CONTACT US FOR A FREE OFFER AND IDEAS TO DO YOUR BEST TRAINING- AND SPORTS CAMP!