Trekking in BERGAMO - Grand Orobie Trail & Spa - 6 days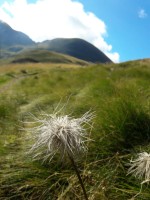 This is a trekking "from Rifugio to Rifugio" A trip for those who are longing to be in the mountains for several days, together with good company enjoying the nature and the physical movement.

The Orobie Grand Trail is the main trail for the Orobie alps, the prealps of the Dolomites. We are carrying the luggage ourself and sleeping in mountain stations, 5 nights. We sleep in several bedded rooms with bunk beds. The group walk together with alpine guide and tour leader. Our trip ends in the historical town of San Pellegrino Terme and we will enjoy an evening at the great Spa QC Terme, a paradise for your tired body!

Join us for a great challenging trekking tour with great views and nature and explore the area just like the locals do!


Day 1, Arrival Valle Brembana and our starting point
Transfer from the closest airports at arrival and departure day is included. Please let us know your flight and arrival time. Check-in at the hotel and in the evening we meet for welcome dinner and a short meeting for the coming days.
Food incl: Welcome dinner incl wine, water and coffee.

Day 2, Starting our trip up in the mountains
This morning we start with repacking our luggage, we have the possibility to leave one bag for transportation to our last destination, San Pellegrino Terme, where we will be ending the trip. 1 bag per person nothing of value. Our trip starts together with our alpine guide, he meet us at the hotel early morning. We carry our luggage ourself and including a picnic lunch. The first day is challenging because of all the positive hight meters we need to force to reach our main-trail in the mountains. The day continues on Grand Orobie Trail and in the afternoon we arrive to the Rifugio that will hold us for the night, an aperitivo some time for relax and a great dinner before we go to bed. We sleep in several bedded rooms, ladies and gents separate, toilets and showers could be in the corridor.
Hight meters +1000 m
Food included. breakfast, picnic lunch, aperitivo, dinner incl drinks

Day 3 - 6, The Orobie Alps and the Grand Orobie Trail, 101
These days we are trekking at the Grand Orobie Trail. The length depends on the trail, the weather and our Rifugios. The day trip trekking would be around 4-5 hours, someday more and some days less. At arrival at our Rifugio for the night, we will have an aperitivo, some time to relax and a nice dinner in the evening.
After breakfast, we start trekking against new views and wonderful nature and our next stop for the night.
Hight meters +300 m -300 m
Food incl: Breakfast, picnic lunch, aperitivo, dinner incl drinks

Day 7, The Orobie Alps and back to the valley and San Pellegrino Terme
Today we start to go back down to the valley and after lunch, we have a transfer who brings us to San Pellegrino Terme. We check-in at our hotel and also find our bags from the start of the trekking. This evening you have the access to Spa QC Terme and could enjoy pools inside and outside, saunas and lots of different self-treatments, perfect for tired bodies. In the evening there is a buffé in the wonderful dining hall. You will have the possibility to preorder personal treatments.
Food incl: Breakfast, picnic/lunch, aperitivo and evening buffé at Spa QC Terme incl drinks

Day 8, Leaving Valle Brembana, San Pellegrino Terme
Today it is time to leave the valley and San Pellegrino. Transfer to the nearest airports is included and we schedule the transfer after your flights. If you want to stay further days, don't hesitate to ask for advice, we will be happy to help you.
Food included; Breakfast
JULY: 25 - 1 of AUG
AUG: 26 - 2 of SEP
TYPE OF TRAVEL:
LEVEL:
GROUP SIZE:
ACTIVE, TREKKING
4 : 4
SMALL, MIN 4 - MAX 12
MINIMUM PARTICIPANTS
We do really like to go out in the mountains and it is not often we have to close a trip. If it should be so, that the participants are less then 4p, we let you know at least 30 days before departure and we will refund all your money.
CHANGES IN THE PROGRAM
The program can be changed in case of circumstances such as bad weather and other things that the organizer can't be responsible for.
ACCOMMODATION
We stay in hotel*** first night and last night, sharing a two-bedded room. (single room on demand) 2 nights will be at Rifugio or B&B in the mountains. Familiar and good located. We sleep in several bedded rooms, bunk beds, ladies and gents in separate rooms (or another good dividing). Shower and toilet are in the corridor. The food is local and made by traditional recipes.
EQUIPMENT & LUGGAGE
For the best experience on this trip, you should have well-used hiking boots, sticks and your personal fitted backpack. Equipping yourself with walking habits and good fitness makes the trip even better experience. The backpack should be packed with a maximum of 10 kg during the ride. . For dinner, In the evenings it is a relaxed mood and dress code. On our first stay, you can re-pack your travel clothes to be stored at the hotel where we return. Please contact us for questions.
INSURANCE
Don't forget to be clear about your private insurance it should be including activities as Trekking. If you are an EU-member, please bring your international healthcare card.
PRICE INCLUDES:
* Transfer from and to Milan / Bergamo airports, Bergamo train station.
* Part of double or triple room at hotel ***, 2 nights including breakfast
* Part of Rifugio's multi-bedded room, 5 nights including breakfast and dinner.
* 1x evening dinner with aperitivo, drinks, water & coffee
* Picnic lunch hiking days
* Local hiking guide & Swedish tour guide
* Evening entrance to Spa QC Terme incl finger-food buffet & drinks


NOT INCLUDED:
* Travel to and from Italy.
* Single room if desired in the hotel, 2 nights 80.00 € (not Rifugio)
* Personal treatments at Spa QC Terme (can be booked in advance)
* Cancellation cover for your trip.
Flight or other transportation to Italy is not included. We include transfer from the closest airports such as Bergamo/Orio al Serio, Milano/Linate or Milano/Malpensa. You will often find flights with Ryanair, Easy Jet or other cheap flights. If you arrive by car or local transportations, please let us know and you will have a personal price.
The trip has a minimum of participants and if the trip wouldn't be as scheduled we repay all your money and we let you know as latest as 30 days before departure.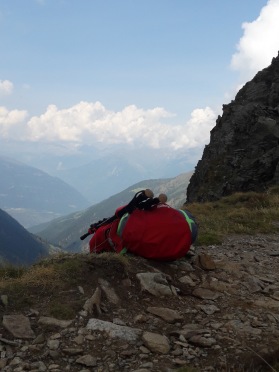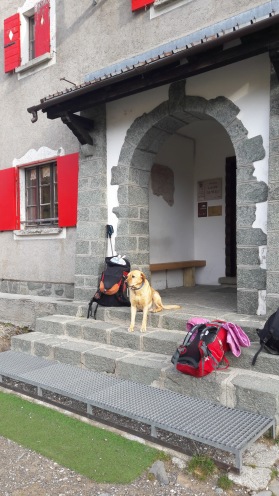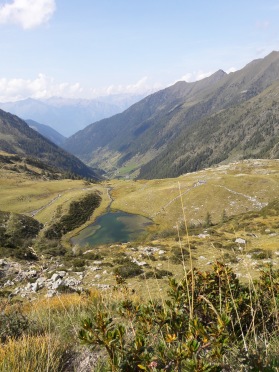 SarasItaly - SG Turismutveckling AB | 24016 San Pellegrino Terme, BG Italien
426 53 Västra Frölunda Sverige | +46 705 222 376 | +39 334 906 7528
org nr: 556888-5601 | info@sarasitaly.com | www.sarasitaly.com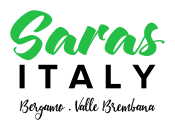 We have arranged a travel guarantee at the Swedish Kammarkollegiet
The fact that we have arranged a travel guarantee means that you can be reimbursed if any part of your package tour or linked travel arrangements is canceled if we should suffer insolvency.
The fact that we have arranged a travel guarantee means that you are entitled to compensation for the part of the package trip or linked travel arrangement for which we are responsible and which has not been completed.
Here you can check that we have a travel guarantee