VIAGGI PRIVATI O IN GRUPPO
PERSONALIZZATI per voi

The perfect solution for a group of friends, colleagues at work, or if you just want to custom made your travel together with us.
EXCLUSIVE PRIVATE TRIP
Forse hai i tuoi desideri o una data fissa per l'inizio del viaggio. Fateci sapere il vostro orario e i vostri desideri di darvi un'offerta, siamo flessibili e felici di mettere insieme un viaggio con un tema speciale, per una famiglia o viaggi interessanti per adulti e bambini.
Forse hai cibo e bevande come interesse o vuoi sentire tutto sulla storia, l'architettura e la città di Bergamo?

SPORT AND ACTIVE GROUPS
Sei responsabile di un gruppo di atleti e vuoi fare un viaggio di divertimento o di allenamento per il tuo club? Con noi in Valle Brembana, gli sport all'aria aperta come il freeride MTB, la bici da strada, la corsa in montagna, l'arrampicata e l'escursionismo sono fantastici. Ci piace combinare kayak, rafting e canyoning se l'acqua nel fiume ci vuole bene .. Stiamo programmando un viaggio attivo e divertente per il tuo gruppo - forse stiamo in montagna per un paio di notti o facciamo una partita di calcio con Atalanta a Bergamo?

VIAGGI SCOLASTICI
Organizzare un viaggio per le scuole nella regione di Bergamo non consente di fare il bagno su lunghe spiagge o musica da festa per tutta la notte. Tuttavia, ti regaliamo un'esperienza indimenticabile in montagna con varie attività. Visitiamo le produzioni di prodotti su piccole aziende come formaggi, erbe e la famosa acqua. Nelle gite di un giorno ci sono l'affascinante Bergamo e la grande Milano alla moda che offre al gruppo molte opportunità di immergersi nella storia, nella cultura e in altre cose che appartengono alla grande città.

CONFERENCE OR WORK
Perché non unire il lavoro al piacere? Qui a San Pellegrino Terme ci sono opportunità per conferenze più grandi che combiniamo con Spa, buon cibo e meravigliose attività all'aperto. Volate a Bergamo o Milano e poi avete le città, il distretto del vino della Franciacorta, i laghi Lago di Iseo e Lago di Como e l'intera Valle Brembana da esplorare.
PLEASE CONTACT US FOR ALL YOUR QUESTIONS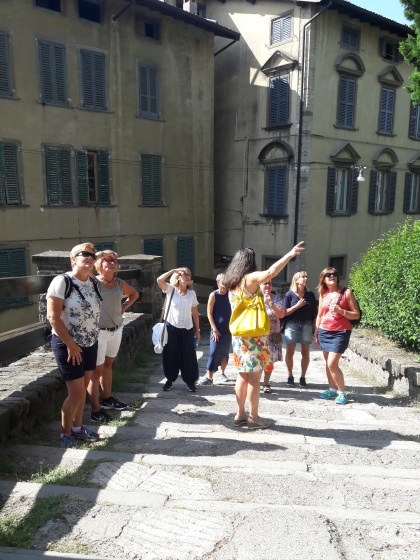 SarasItaly - SG Turismutveckling AB | 24016 San Pellegrino Terme, BG Italien
426 53 Västra Frölunda Sverige | +46 705 222 376 | +39 334 906 7528
org nr: 556888-5601 | info@sarasitaly.com | www.sarasitaly.com
We have arranged a travel guarantee at the Swedish Kammarkollegiet
The fact that we have arranged a travel guarantee means that you can be reimbursed if any part of your package tour or linked travel arrangements is canceled if we should suffer insolvency.
The fact that we have arranged a travel guarantee means that you are entitled to compensation for the part of the package trip or linked travel arrangement for which we are responsible and which has not been completed.
Here you can check that we have a travel guarantee